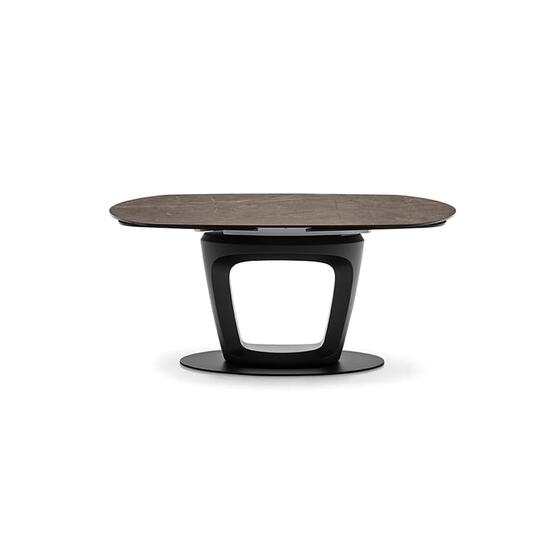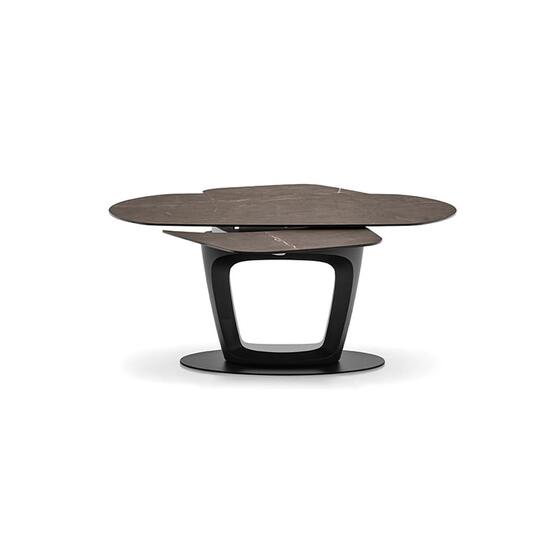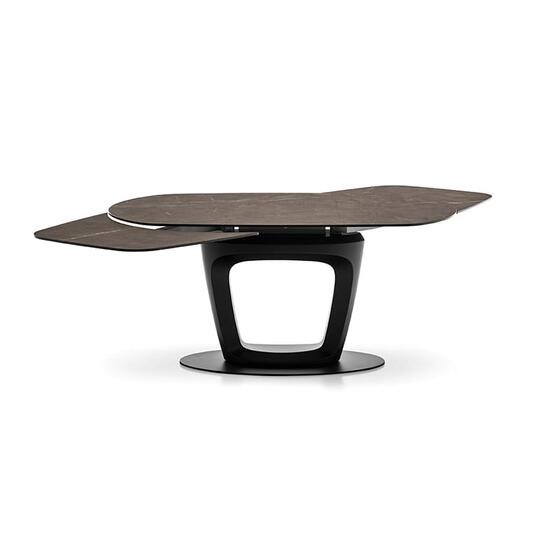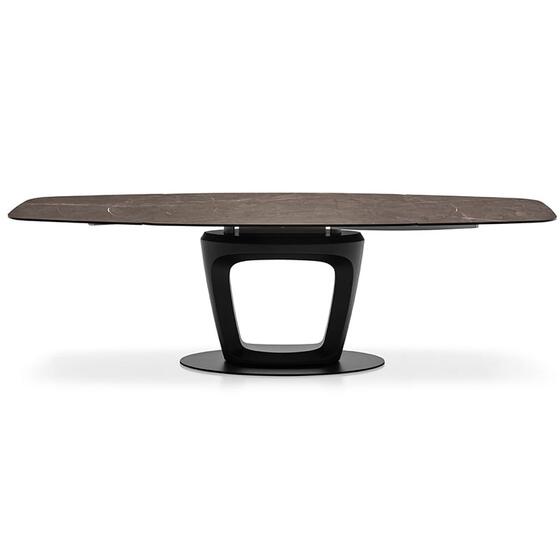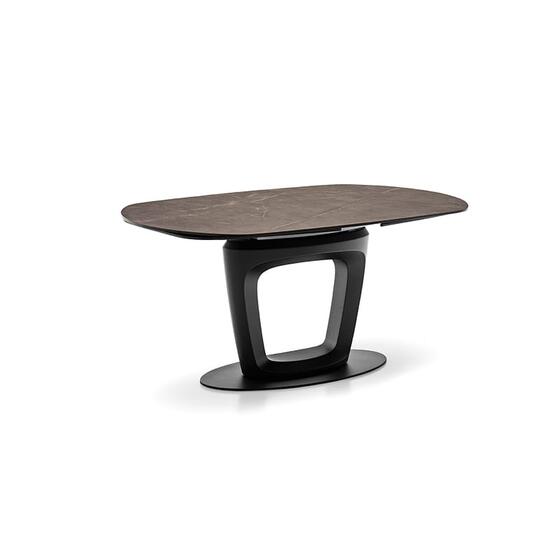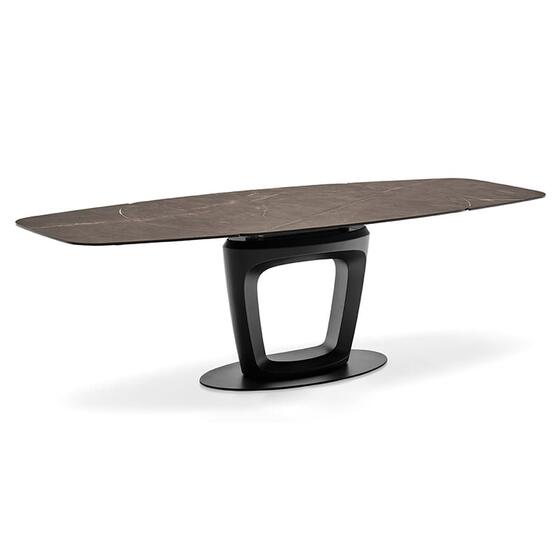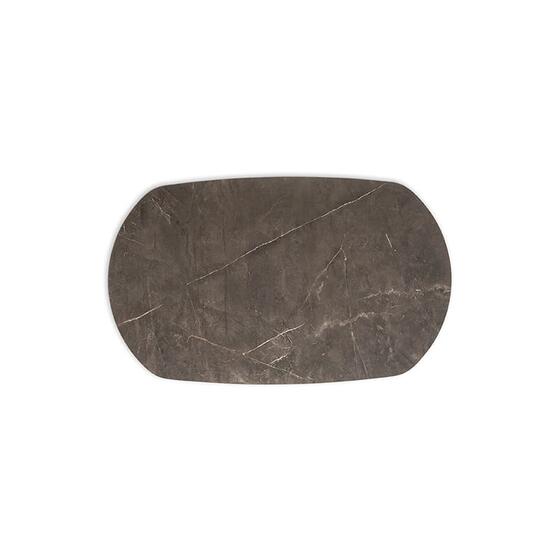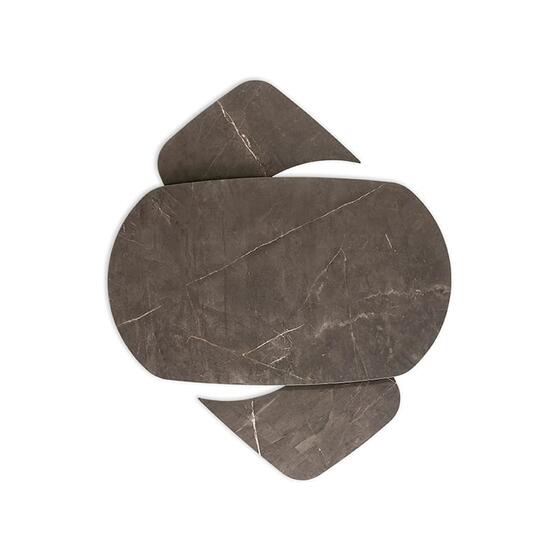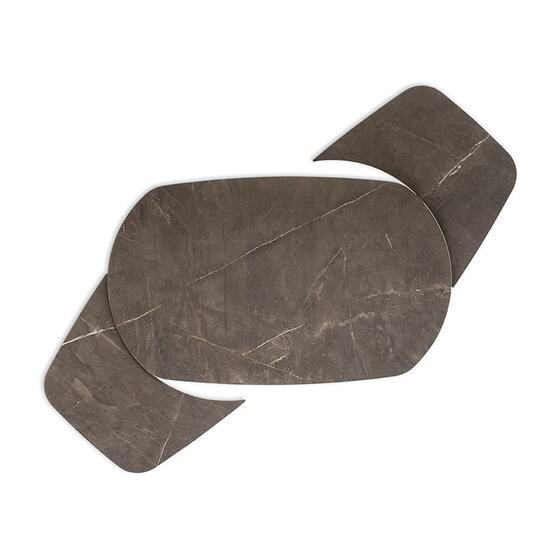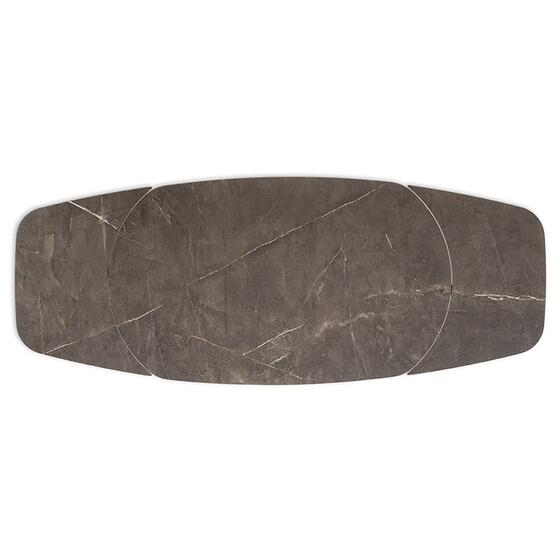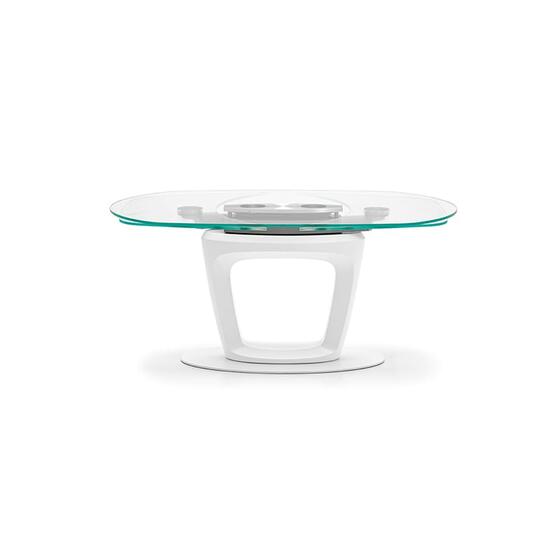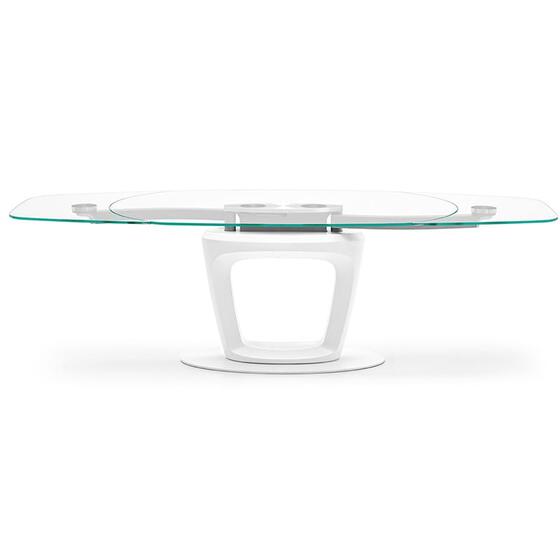 CS4064-E 165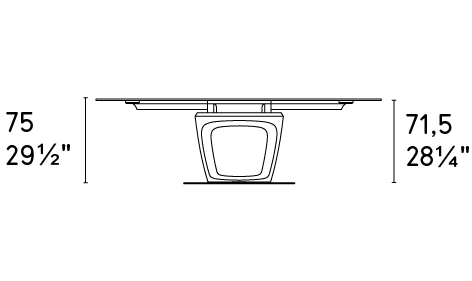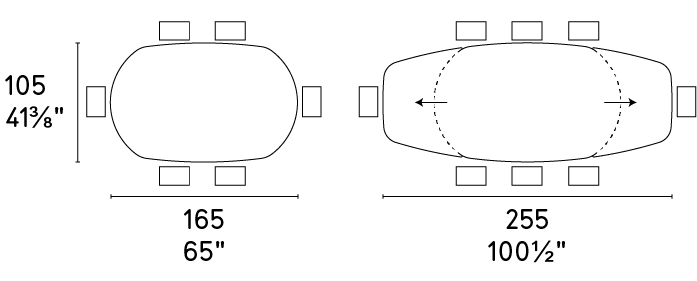 dimensions
W 65 (100½) x D 41⅜ x H 29⅝ (28¼) in.
The ORBITAL extendable table combines cutting-edge design and technology: designed by Pininfarina in collaboration with the Calligaris technical team.
The automatic extending system operates with one fluid movement of its metal arms, the two extension leaves slide out from underneath the top and simultaneously position themselves at the same level, maintaining the table's elliptical shape. A locking device prevents accidental closure.
The coated rigid polyurethane column provides high stability while the dramatic aperture in the middle gives this table a streamlined look. The eye-catching ORBITAL will take center stage in your dining area.