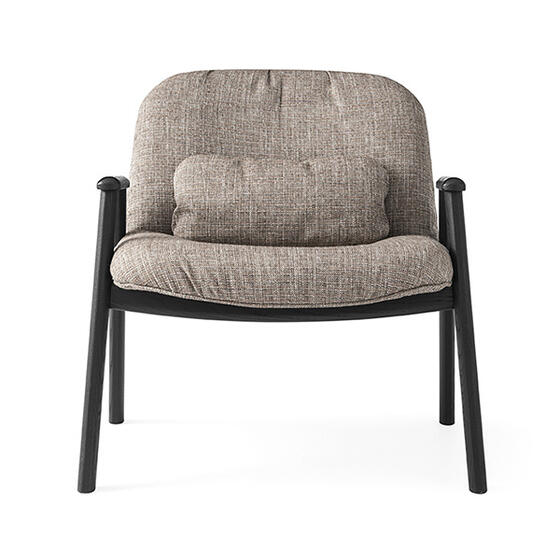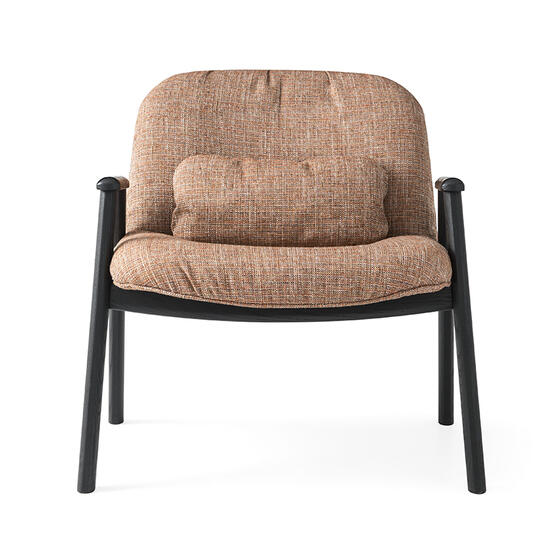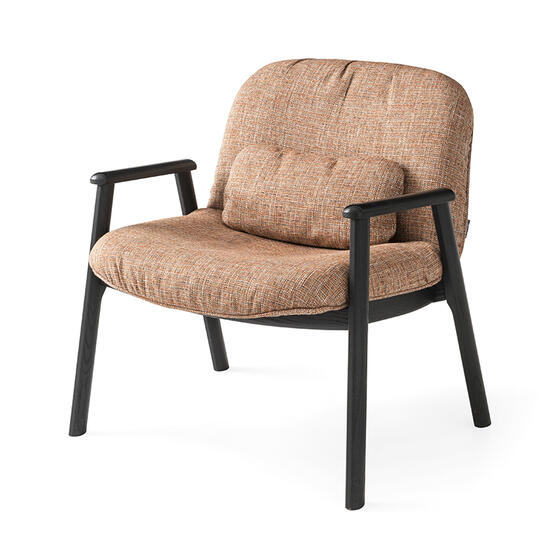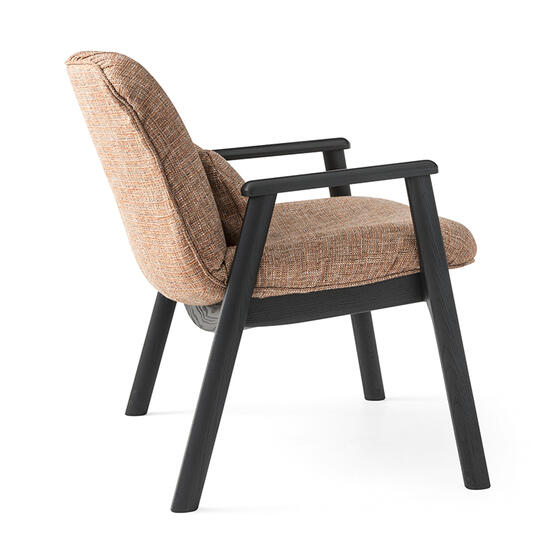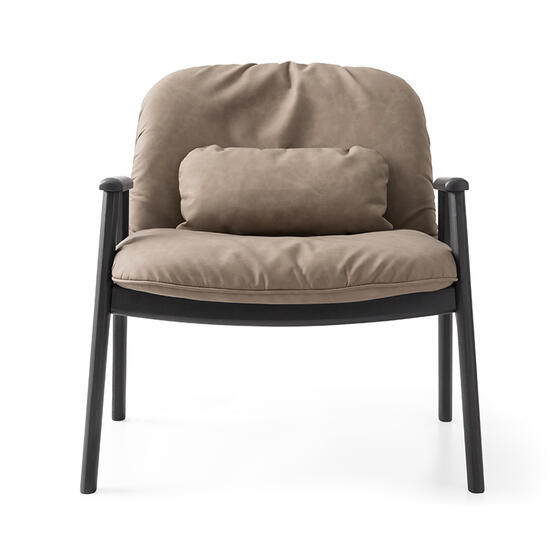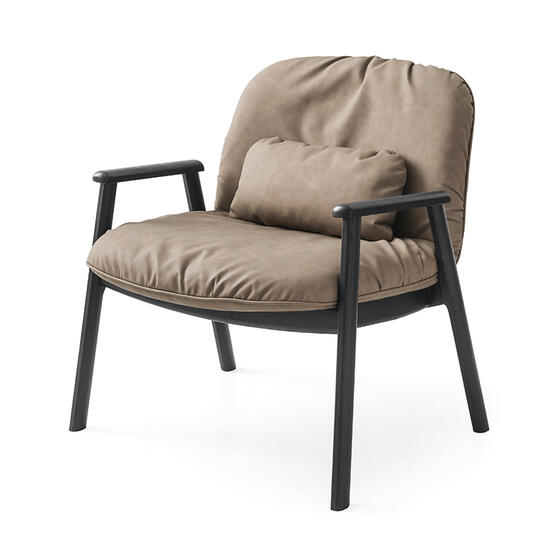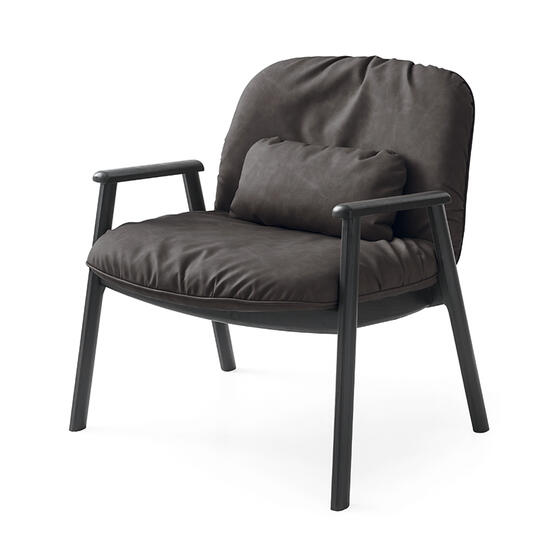 CS3406 1300 MTO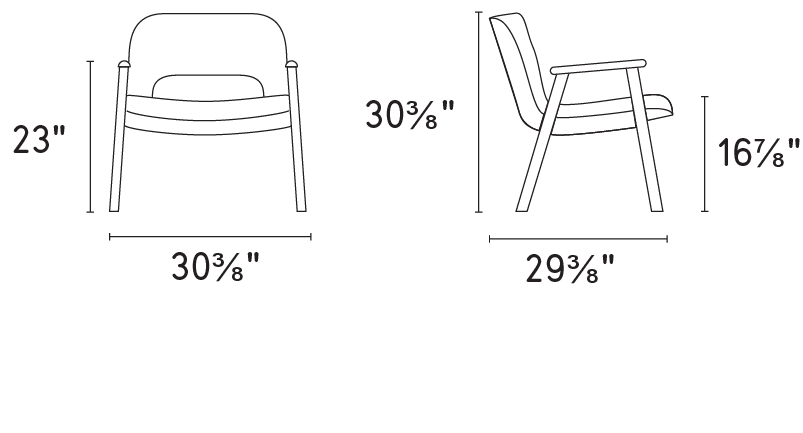 dimensions
W 30⅜ x D 29⅜ x H 30⅜ x HS 17 x HB 23⅛ in.
Crafted with a sturdy ash wood frame and a plywood shell, this chair boasts non-removable upholstery that adds to its enduring appeal. It showcases a graceful semi-elliptical design on the legs and armrests, adding to its visual allure.
The plush upholstery not only enhances the chair's aesthetic charm but also includes a small lumbar support pillow with a matching cover, delivering the utmost in seating comfort.
Lumbar cushion included • Removable cover • Ash wood frame