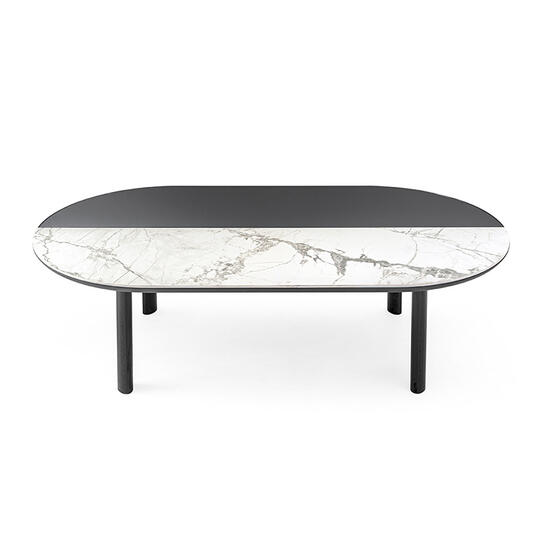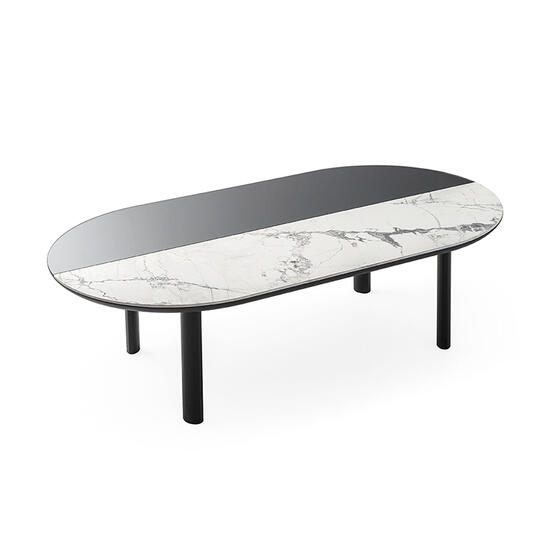 CS5128-G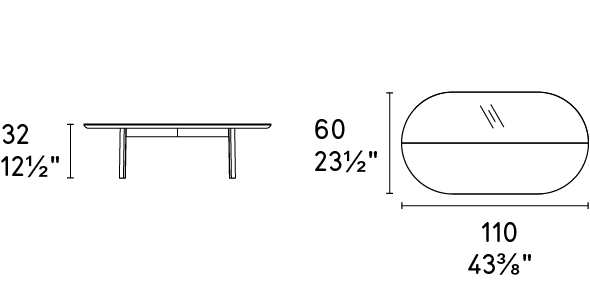 dimensions
W 43⅜ x D 23⅝ x H 12⅝ in.
Explore the striking world of BAM coffee tables, where geometric macro inlays define a collection of "minimal chic" pieces that captivate with their scenic effect. The tops feature a mix of ceramic or mirror elements combined with wood inserts, elevating the understated silhouette of the BAM coffee table and infusing it with a unique charm.
You have a choice of three sizes, including two with round tops and one with an oval design. The frame is exclusively available in open-pore matte black lacquered ash wood. As for the top, there's a selection of different finishes, always with a captivating combination of two distinct materials.