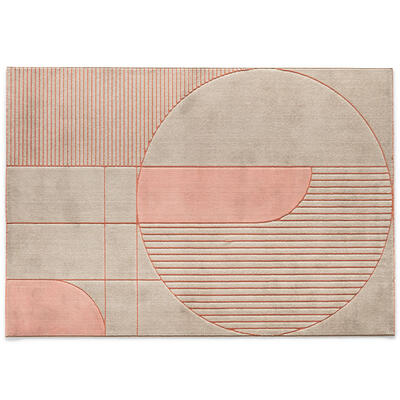 CS7251-A
dimensions
W 63 x D 94½ x H 0⅝ in.
Eiffel rug reimagines the elegance of historical metal architecture through a graceful, lightweight graphic grid design. The fusion of curved lines with geometric shapes results in a harmonious aesthetic that's beautifully complemented by the subtle, faded pink base. This versatile design seamlessly harmonizes with a wide array of objects and furnishing accessories.
Eiffel is a machine-made rug featuring both its fleece and structure constructed from durable synthetic fibers, including polyester and polypropylene. The special ultra-resistant processing imparts a "hand-made" effect, enhancing its unique appeal.