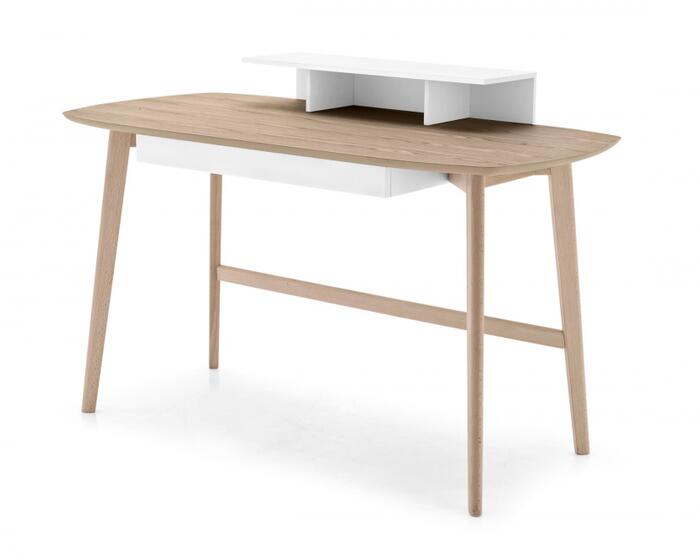 CS4080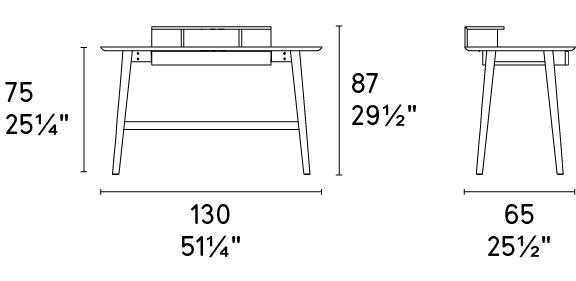 dimensions
W 51¼ x D 25⅝ x H 29⅝ (25¼) in.
MATCH is a wooden desk characterized by a touch of colour, soft shapes, slightly curved sides, rounded corners and bevelled edges. The natural character of the wood is pronounced by the contrasting finishes and colours of the central drawer and the raised shelf; two functional elements that provide this desk with a strong character.
MATCH is the ideal desk solution for small work spaces and home offices.