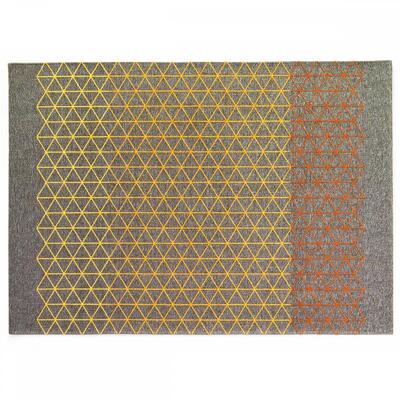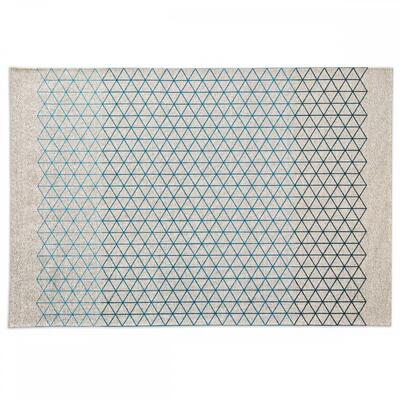 CS7182-A
dimensions
W 67 x D 94½ x H 0½ in.
APOTEMA is a jacquard-woven rug, with mixed cotton and chenille yarns and a plush effect. APOTEMA expresses the pureness and rigor of classic geometry laws which turn in to a decorative pattern drawing inspiration from Japanese origami, reinterpreted with a modern twist thanks to the colour palette that compliments contemporary living.
APOTEMA belongs to CODE, the collection of extra-ordinary, ironic and amazing accessories designed by young, talented Italian designers.