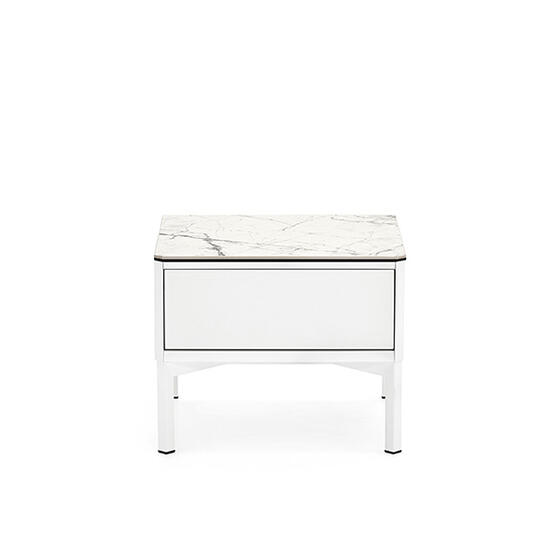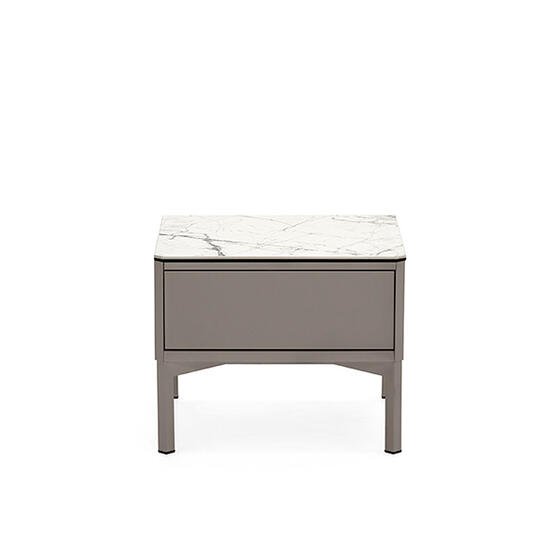 CS6075-4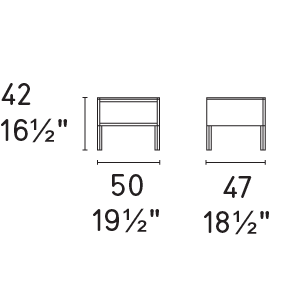 dimensions
W 19¾ x D 18⅝ x H 16⅝ in.
York furniture was conceived through the innovative concept of manipulating panel thickness to transform a conventional sideboard into a lightweight and contemporary masterpiece. The York collection encompasses a range of furniture pieces suitable for both living and sleeping areas, defined by their distinctive features, including inclined edges and square-section front feet rotated by 45°, seamlessly integrated with the case's perimeter.
What sets this furniture family apart is the inclusion of a ceramic top, which not only offers exceptional durability but also presents a solution that is effortlessly clean and highly hygienic.