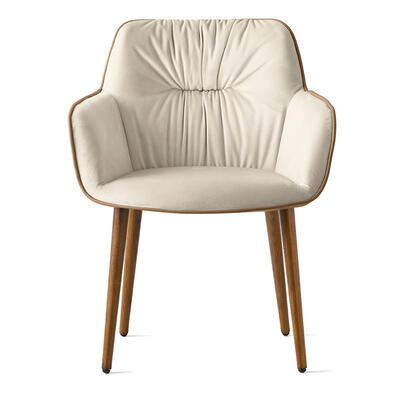 CS2083-BI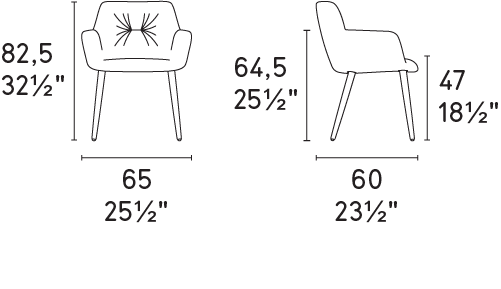 dimensions
W 25⅝ x D 23⅝ x H 32½ x HS 18⅝ x HB 25½ in.
The COCOON armchair reimagines '60s aesthetics with a contemporary twist, featuring a sturdier frame and plush cushioning for a luxuriously comfortable seating experience. Its two-tone soft fabric or fabric and leather combination, adorned with charming ruched detailing, exudes a welcoming vibe with a hint of retro allure.
This enveloping armchair boasts a sleek mono-block shape crafted from low-density cold-foam polyurethane, ensuring both style and comfort.