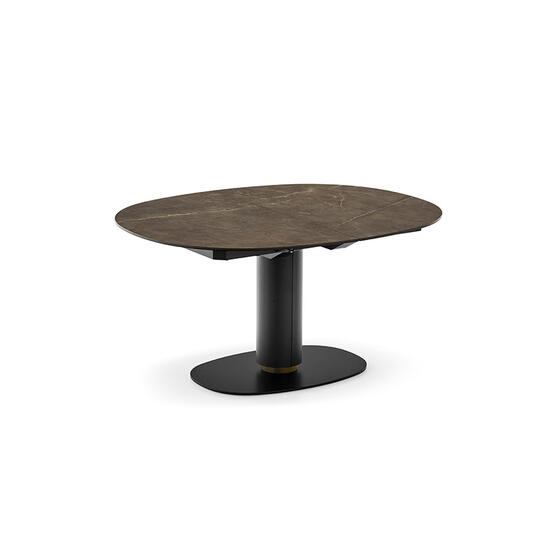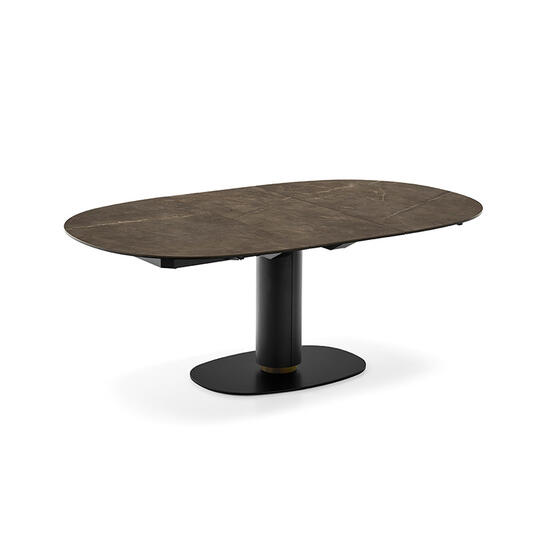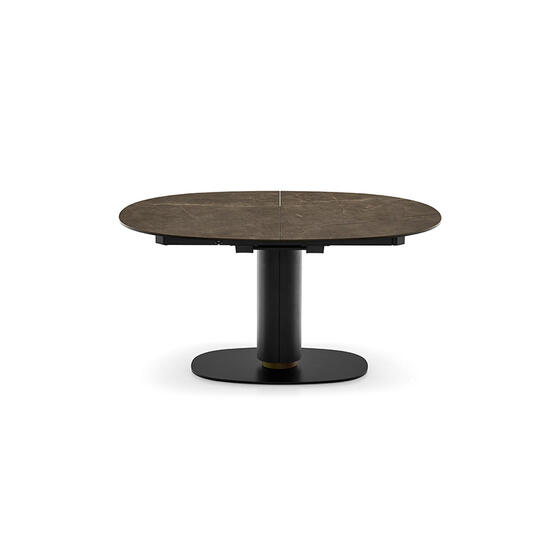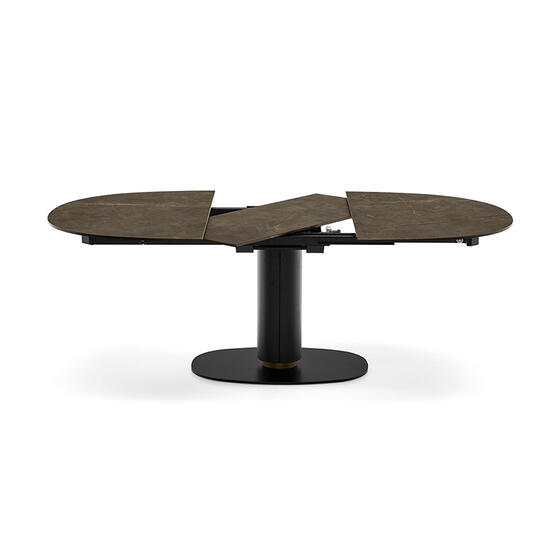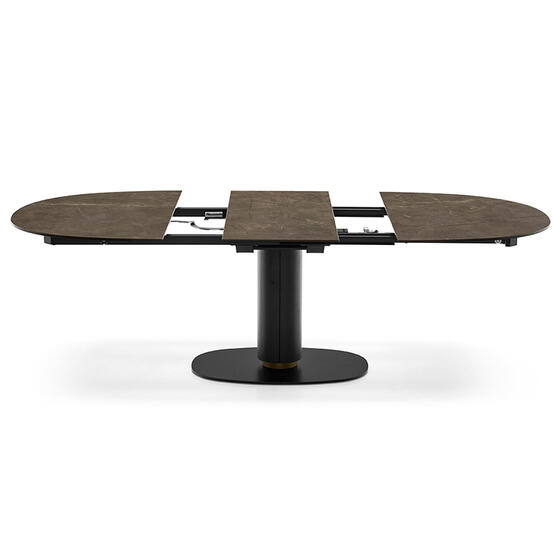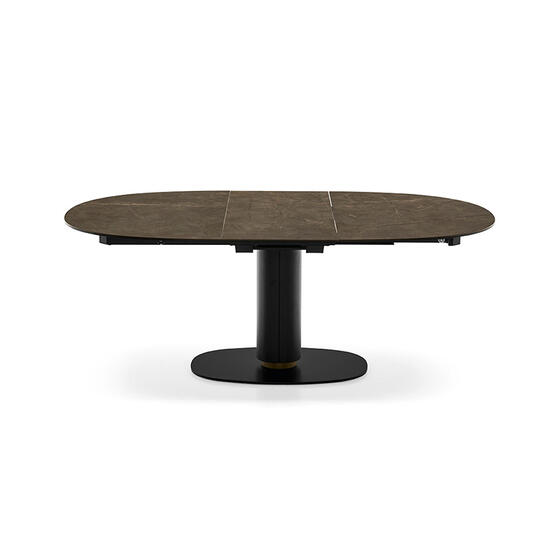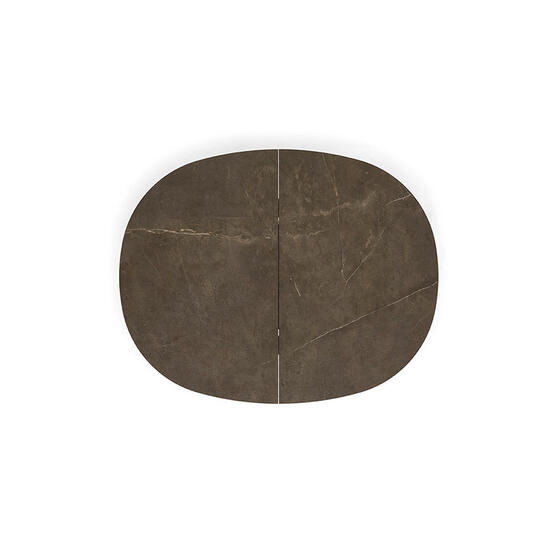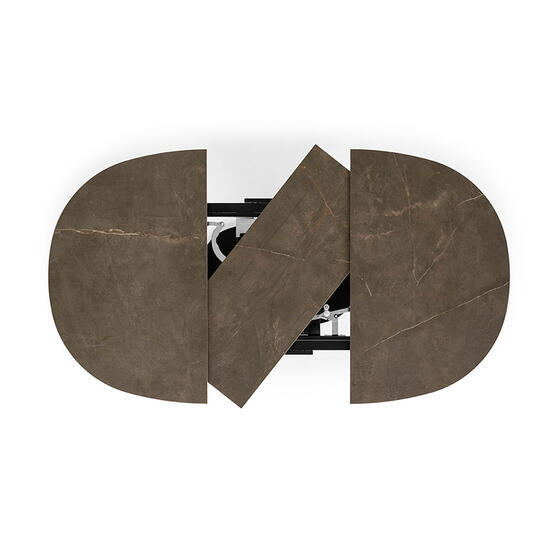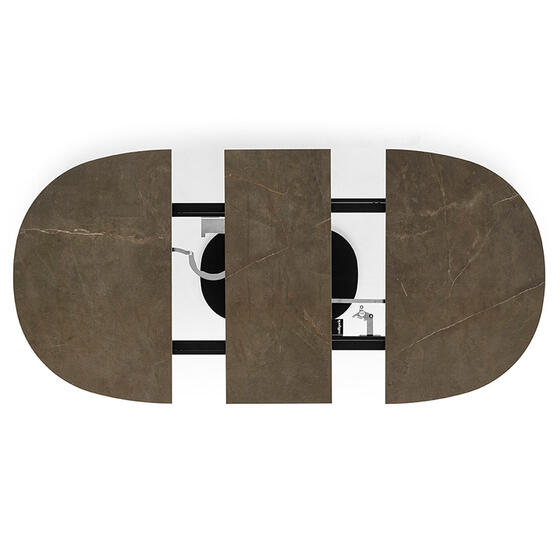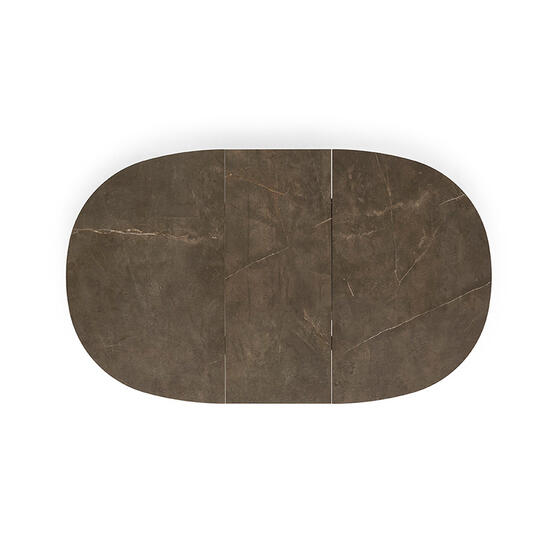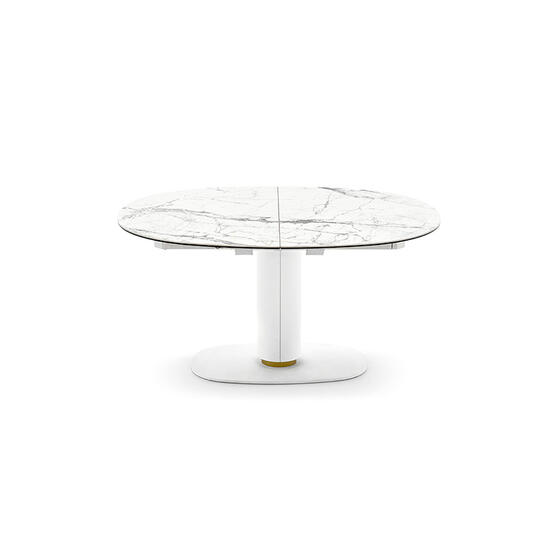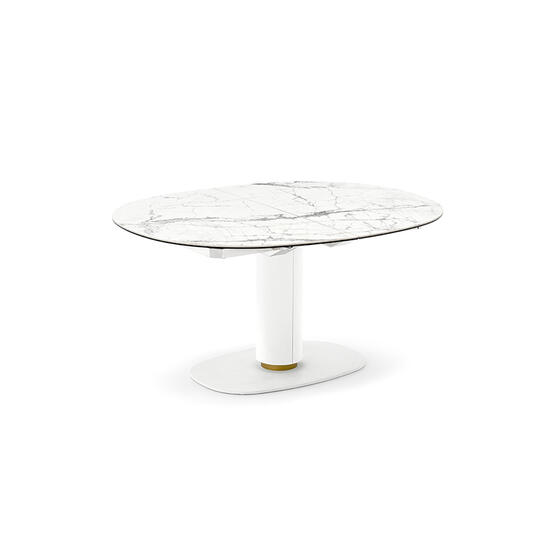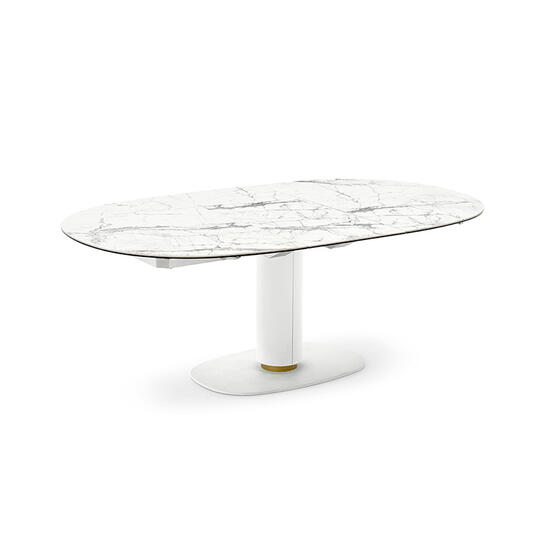 CS4137-E 150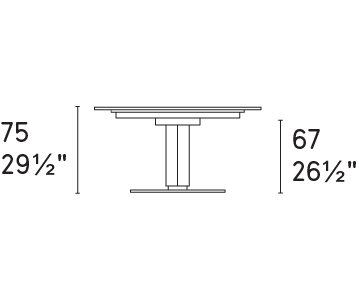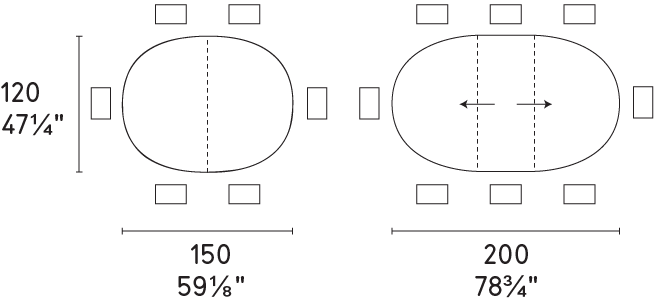 dimensions
W 59⅛ (78¾) x D 47¼ x H 29⅝ (26½) in.
The design idea for the Elson table was born from the desire to enhance the elegance and purity of the oval shape, an essential matrix for the study of the design combined with the functionality of the central base.

Looking from above, the table's elements - base and top - form two perfectly concentric ovals that define a unique synthesis of geometric harmony. The formal purity - classic but contemporary, essential in its configuration and emphasized also by the refined finishes - makes the Elson table a timeless product, able to enhance every environment and every furnishing context.

The base is made of a metal blade while the round section column remains detached from the ballast by 3 cm emphasizing an internal band customizable in 4 colors.

The extension, placed in the center of the table under the two semi tops, during the opening rotates until it aligns with the top. A slight push of the semi top locks the mechanism. To close the table just proceed with the opposite operation.