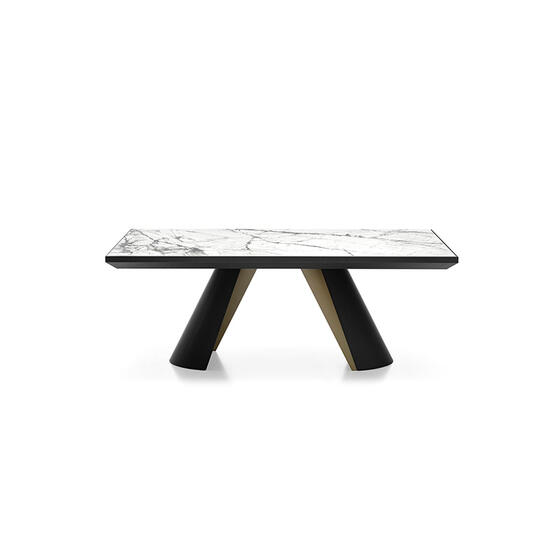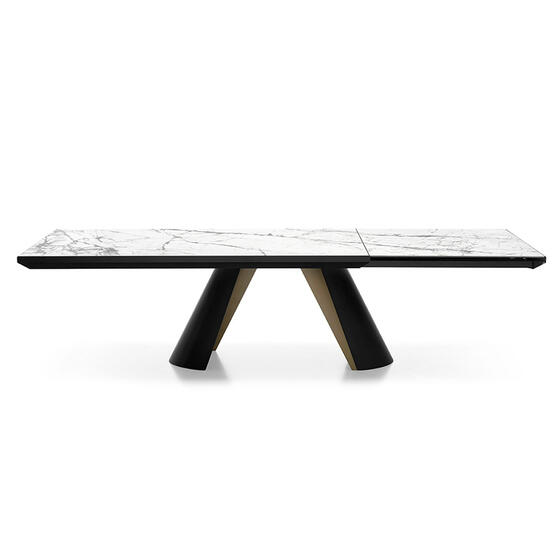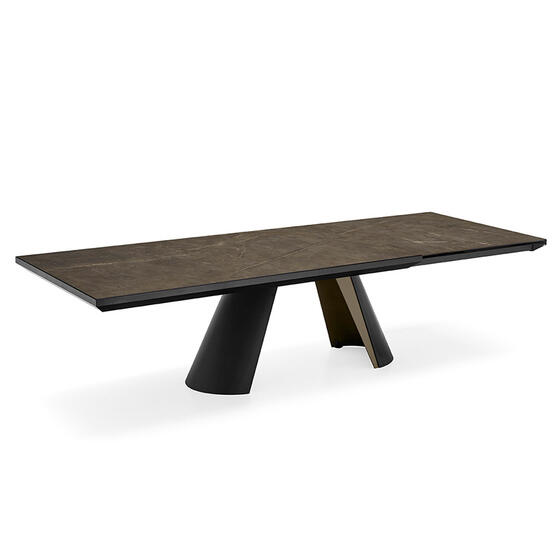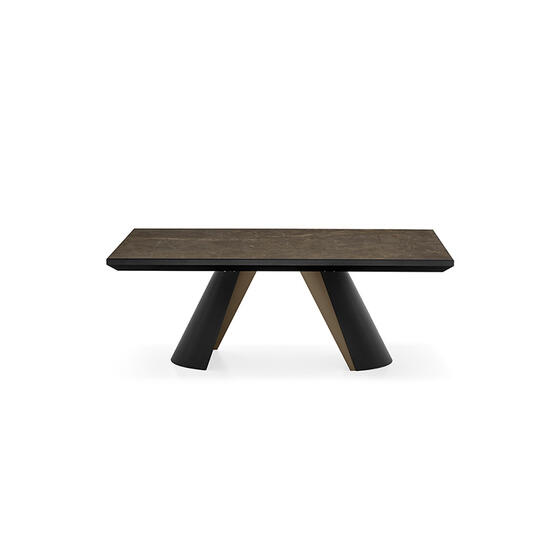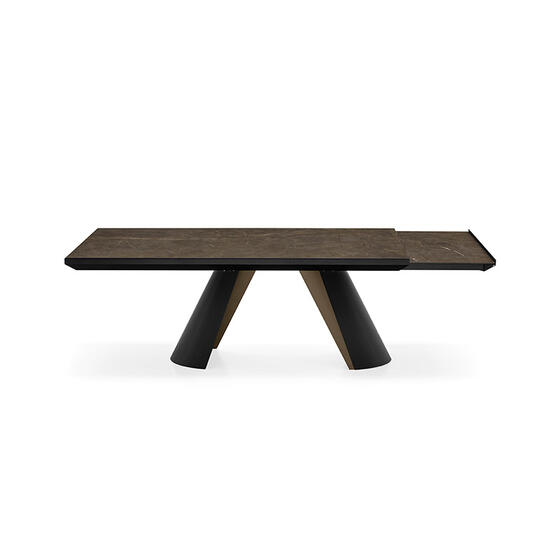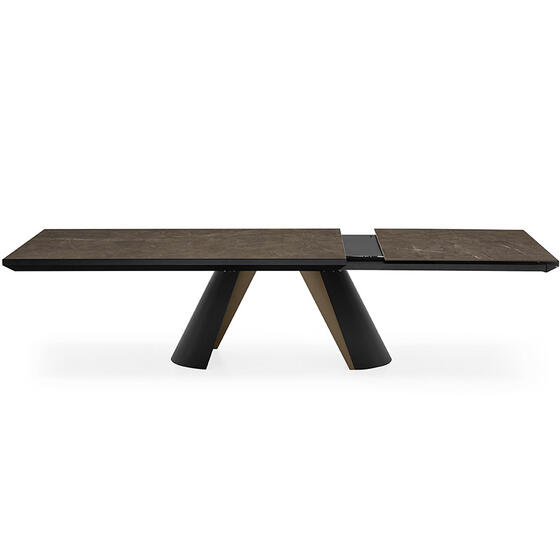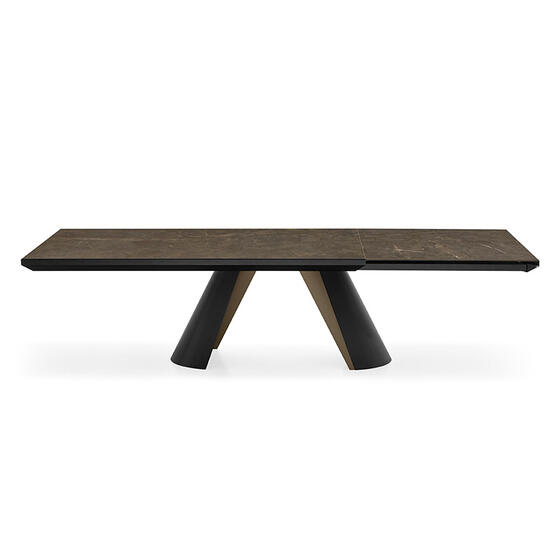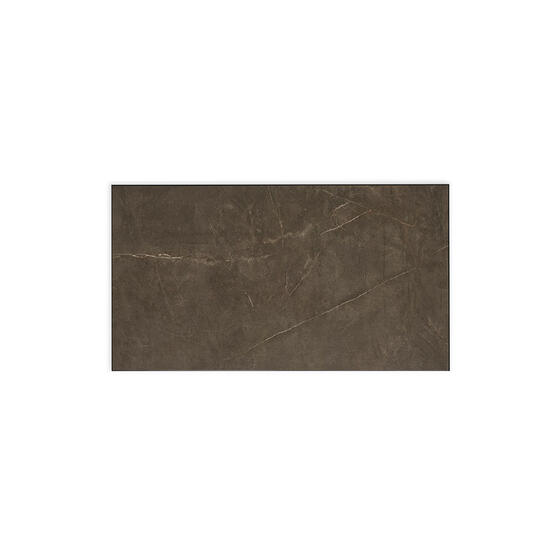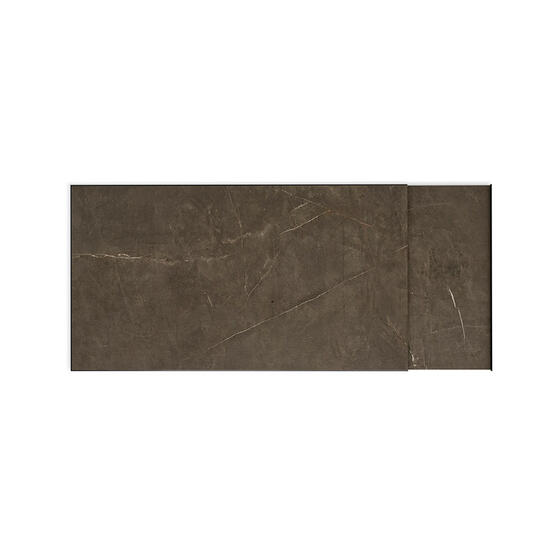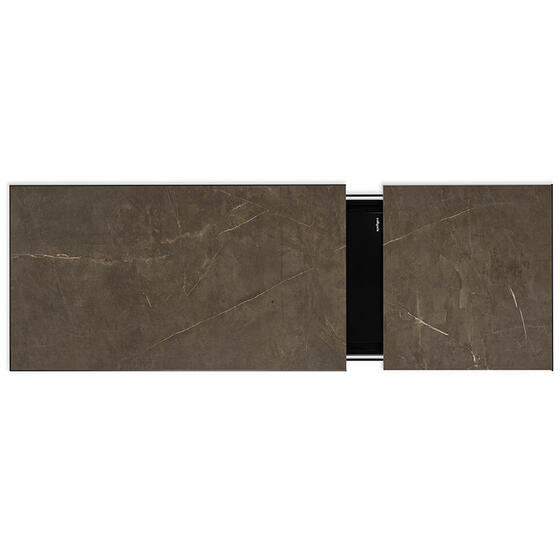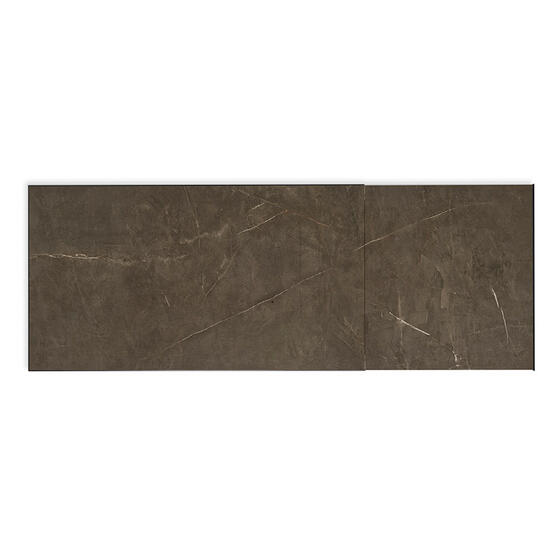 CS4132-R 200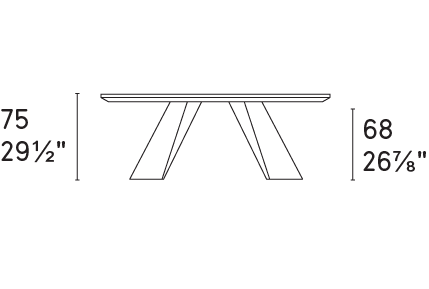 dimensions
W 78¾ (118⅛) x D 43⅜ x H 29⅝ (26⅞) in.
The APIAN table, with its elegant proportions, epitomizes a meticulous design philosophy that harmonizes architectural vision and premium craftsmanship.
Its visual lightness draws inspiration from the concept of gracefully bending and inclining metal sheets, culminating in a distinctive base. This base provides a stable platform for the extendable top, which, with its patented mechanism, extends to a remarkable length of up to 3 meters.
The top's perimeter band mirrors the base's structural shade, revealing an intriguing detail—a double metal