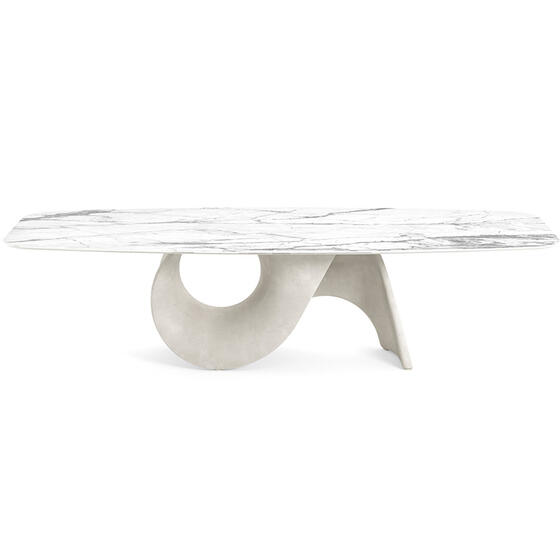 CS4141-FB 250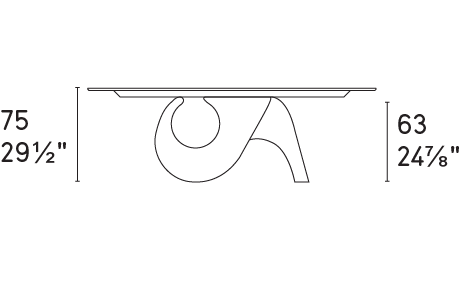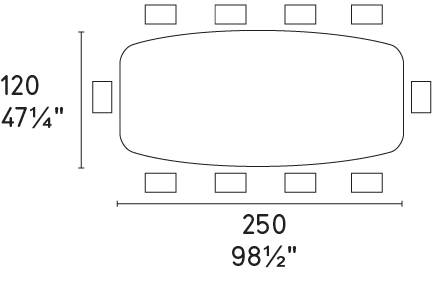 dimensions
W 98½ x D 47¼ x H 29⅝ (24⅞) in.
SEASHELL features a base made of cement. Although often associated with the idea of "heaviness and solidity", both physical and visual, the structure has been designed to feel light and remain resistant.
The choice to use soft and sinuous shapes draws inspiration from the organic shapes of nature, in particular those of the shell, which thanks to the surfaces characterized by curves and ribs, creates a structural solidity despite the material of which it is composed.
With SEASHELL, cement takes on a new aesthetic and functional meaning; the central base offers maximum stability, transforming and generating different shapes depending on the viewing angle.
Halfway between inspired creativity and functionality, this lightweight and sturdy table speaks to the soul. An ordinary everyday object has been transformed into a simple yet spectacular sculpture.