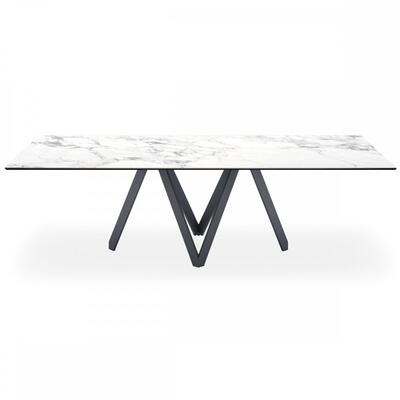 CS4092-FR 200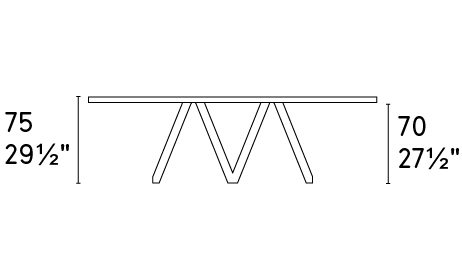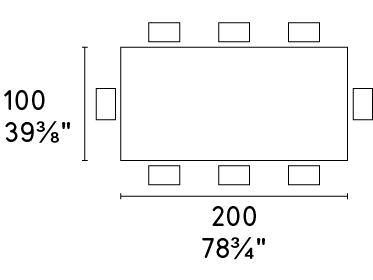 dimensions
W 78¾'' x D 39⅜'' x H 29⅝''
The CARTESIO non-extendable table is a testament to elegant and iconic design. It features a captivating variety of ceramic tops supported by an original weight-bearing frame constructed from coated metal. What sets this table apart is its frame, composed of four independent rectangular "V" elements, creating a truly sculptural and modern masterpiece.
With its sturdy silhouette and modern aesthetic, the CARTESIO non-extendable table can effortlessly transform even the most classic and austere rooms. Explore a new level of sophistication and design with this exceptional piece of furniture.
W 78¾ x D 39⅜ x H 29¾ (27⅞) in.