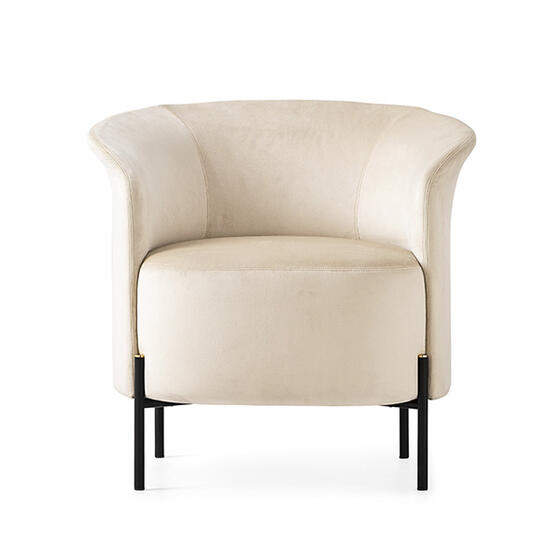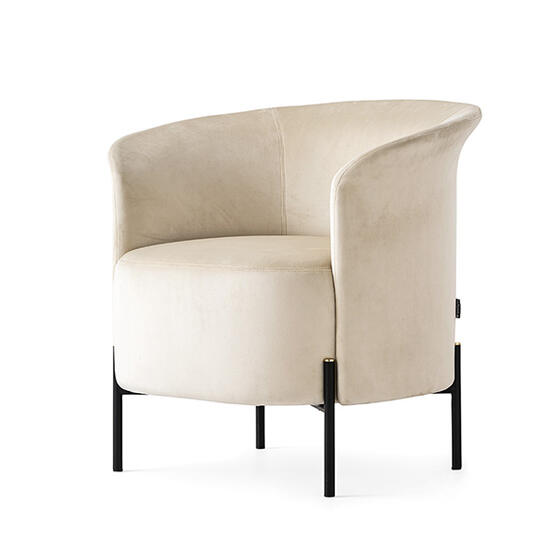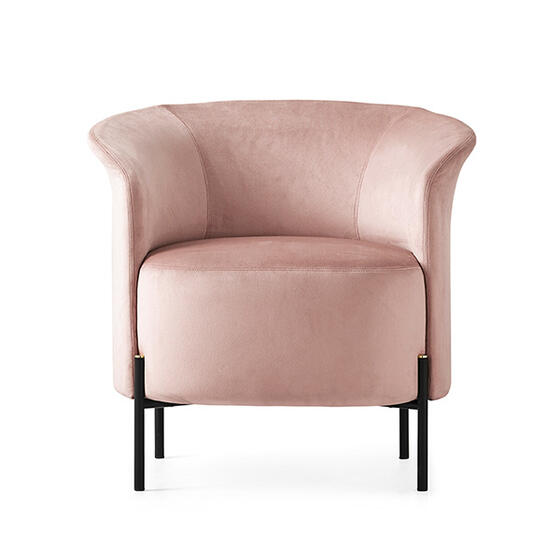 CS3418 1300 MTO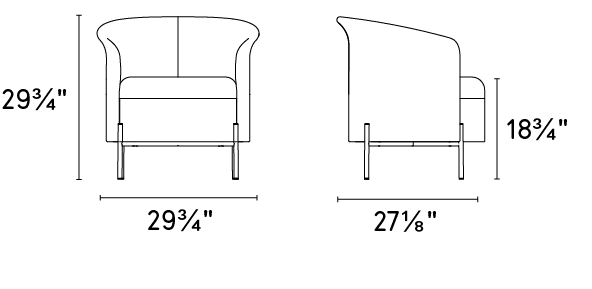 dimensions
W 29¾ x D 27¼ x H 29¾ x HS 18¾ x HB 25⅝ in.
Discover Rendez-Vous, a gracefully soft and elegant lounge chair designed for your comfort. Its chair seat features an elastic webbing structure that provides cushion support, ensuring both comfort and durability.
The secret to its slender design and harmonious curves lies in the backrest, crafted from covered and upholstered cold-foam polyurethane. The chair's structure rests on four exposed metal feet with a bottom part available in either a shiny-brass or black-nickel finish, creating a striking and sophisticated aesthetic.