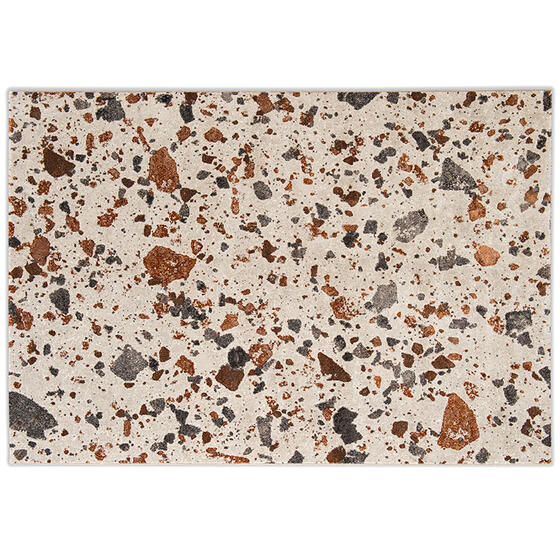 CS7208-D
dimensions
W 110¼ x D 153⅝ x H 0⅝ in.
Originating from ancient Greece and Rome, the Venetian terrazzo floor rose to prominence in 15th-century Venice, where a unique version of mosaic flooring became exceptionally popular.
The Calligaris Studio drew inspiration from this historic floor, meticulously recreating its texture in the TERRAZZO rug. This exquisite piece features a warm beige base enriched with a diverse assortment of "tiles" in various sizes and colors, resulting in a captivating and visually striking display of chromatic disorder. The TERRAZZO rug serves as a distinctive centerpiece in any home.