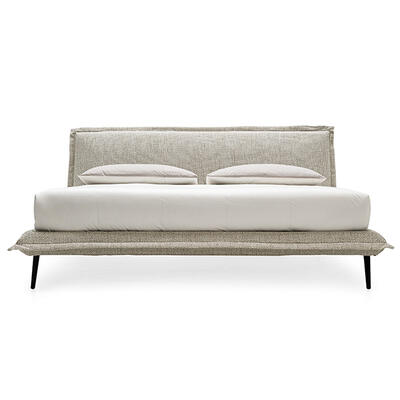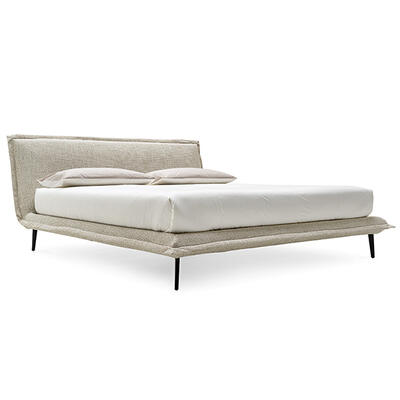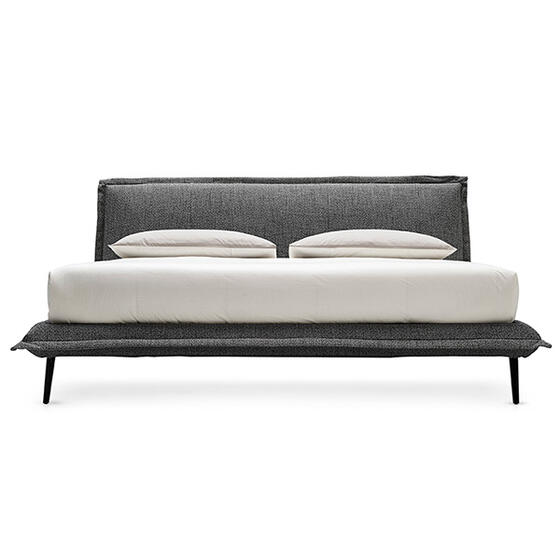 CS6087-QS

Fluff distinguishes itself with its unassuming elegance and minimalist design. We've carefully upholstered a well-proportioned lightweight frame, seamlessly merging it with the headboard to create a singular, cohesive structure held together by nearly imperceptible seams.
Despite its ethereal appearance, the mattress is securely supported by a delicate yet robust framework, resting on slender metal feet. The entire bed is meticulously finished with a fabric band detail along the edges, underscoring the exceptional textile craftsmanship that defines this product.
NOTES
Mattress, pillows and bedding not included.
Headboard and bed-frame with fully removable covers, and back fully finished.
Wooden slat system included.