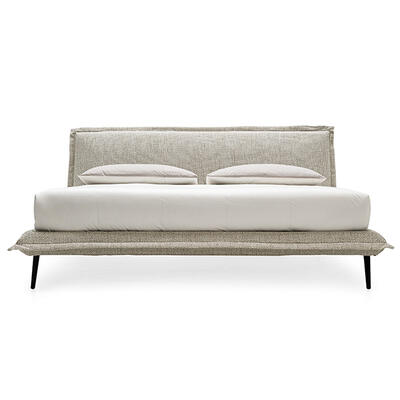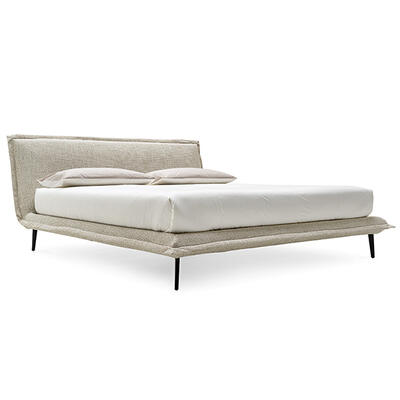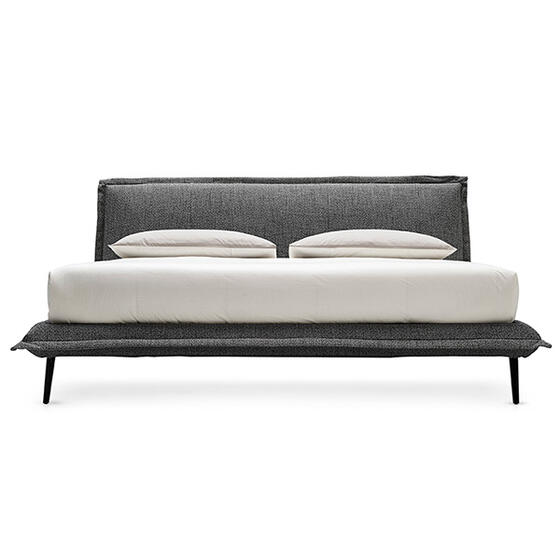 CS6087-QS

Fluff stands apart for its sobriety and linear simplicity. We upholstered a well-proportioned lightweight frame and made it one with the headboard, forming a single body attached with invisible seams.
The mattress seems suspended in air although it rests on a slight yet sturdy structure set on slender metal feet. The edges of the whole bed have been trimmed with a fabric band detail which accentuates the superior textile workmanship of the product.
NOTES
Mattress, pillows and bedding not included.
Headboard and bed-frame with fully removable covers, and back fully finished.
Wooden slat system included.