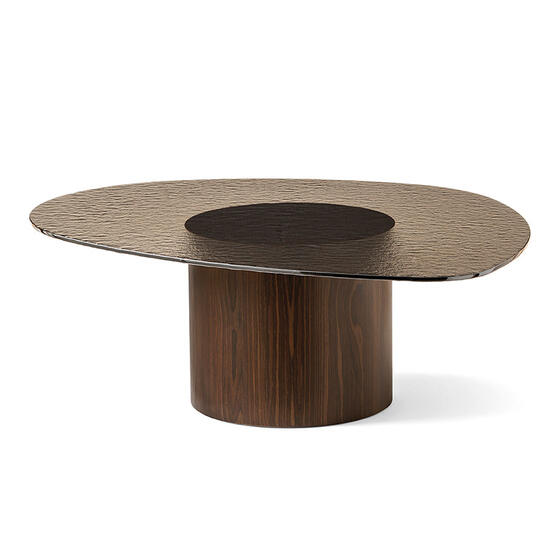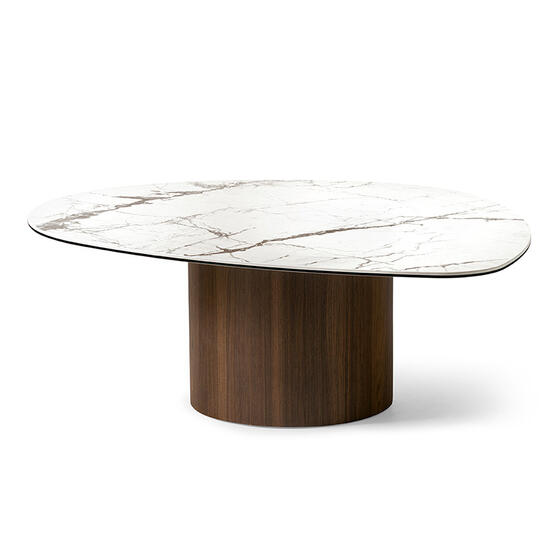 CS5140-B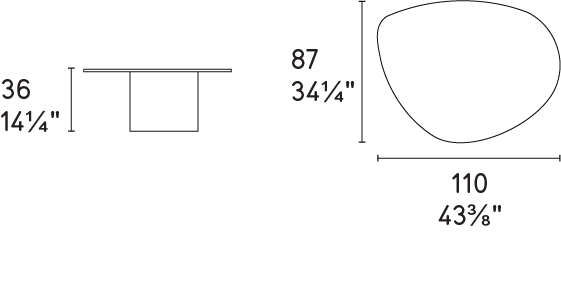 dimensions
W 43⅜ x D 34⅜ x H 14¼ in.
Discover the beauty of Mushroom coffee tables, where exquisite materials meet organic design. These refined tables are a testament to sophistication and taste.
The bush-hammered glass top resembles the vibrant hues and beauty of glass-paste gems. Its sleek cylindrical wooden base adds a touch of uniqueness with a slight asymmetry, creating the illusion that the top hovers gracefully above it.
While the table tops offer ample space, Mushroom coffee tables seamlessly integrate into any living area. They combine functional design with impeccable taste, enhancing any setting without overwhelming it.
Experience the perfect blend of form and function with Mushroom coffee tables.