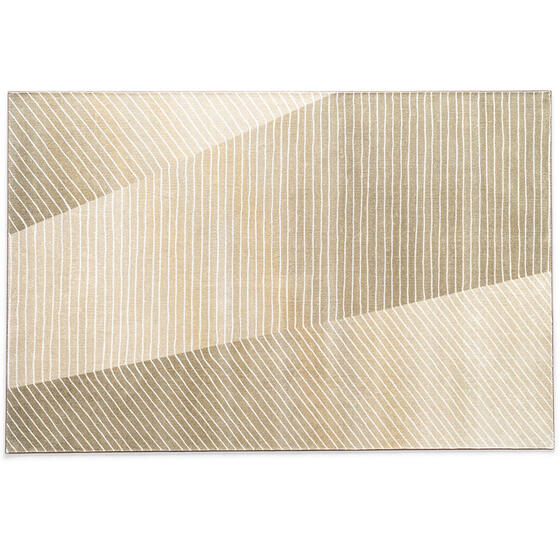 CS7229-B
dimensions
W 78¾ x D 118⅛ x H 0⅝ in.
Neat presents a captivating interplay of lines that seamlessly transition into a subtle optical-effect pattern composed of inclined planes. This unique three-dimensional effect adds depth and dimension to any home setting, creating an atmosphere of sophistication and charm. The lighter tones of Neat perfectly blend restraint and breeziness, striking a harmonious balance between decoration, form, and color.
Neat is meticulously crafted using long-pile polyamide and boasts a cutting-edge hi-tech digital print design. Whether you are looking to enhance your home decor or elevate the ambiance of a corporate or hotel environment, Neat is a versatile choice suitable for a variety of surroundings.