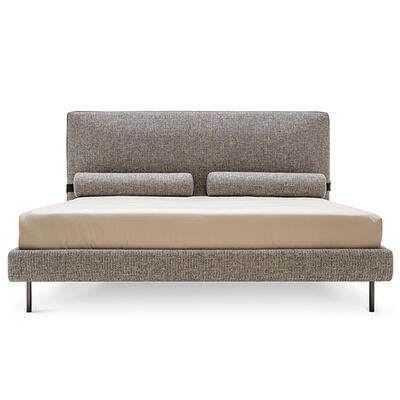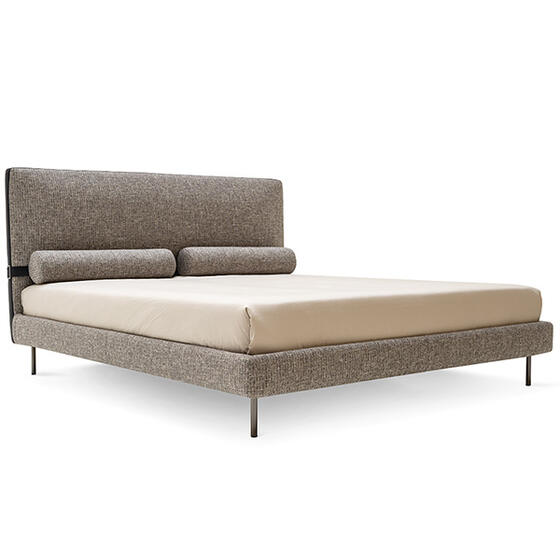 CS6089-QS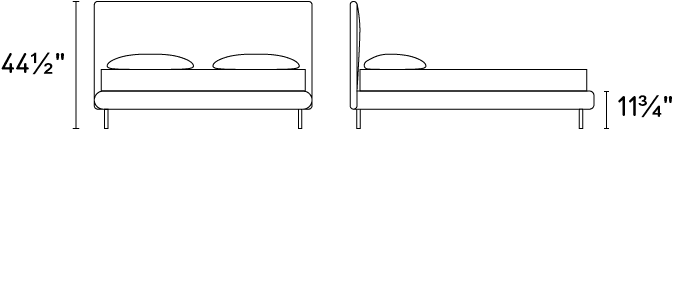 The MIES bed draws its inspiration from the eponymous sofa and showcases several striking features. Bolster pillows are cleverly secured to the headrest with a practical magnetic fastening, allowing for easy removal whenever you desire. The headrest is elegantly adorned with a decorative band, adding to the bed's charm. The bedstead is supported by slender cylindrical feet, creating a visually appealing and contemporary design.
NOTES
Mattress, pillows and bedding not included.
Headboard and bed-frame with fully removable covers, and back fully finished.
Wooden slat system included.
Optional single-color bolster cushions with magnet for attachment to the back of the headboard.